About Kent Minibus Hire:
We at Kent Minibuses are proud to present minibus services that cater to your various needs. Whether you are looking to travel in a big group or small, whether it is tourist travels or a school trip, minibus hire at Kent offers services for all. We started out from serving to just London but today we cater to the entire United Kingdom; this in its own is a statement for our work. We have grown and diversified and today are at a position where we are backed by thousands of happy customers who swear by us. Kent Minibus hire service aims at attending to customers with dedication and ensure their safety while they are using our services. Your needs are our first and foremost priority. All our minibuses are well equipped and the drivers are fully trained and educated to handle emergency situations in the most efficient way possible.
Why choose for Minibus Hire Kent Agency:
Our coach hire at Kent takes care of all possible kinds of travel options. From touring the city to attending parties, weddings, racecourse events or airport transfers etc., we cater to all. We provide excellent informational tours as well with experienced and well-versed drivers so that you can enjoy your time and have a memorable experience. Apart from this, our buses are hygienic, clean and well – maintained with comfortable seats so that you can lay in the lap of luxury while you enjoy your travel from point A to Z. We understand your needs and give them utmost importance, therefore Kent minibus hire offers you customised solutions for your travelling needs as well. For instance, if you need a larger space to accommodate luggage, consider it done! From night outs to weekend getaways, just give us a call and let us take care of your travel needs because as they say, 'believe in the one who has proved it, believe in an expert.'
Our Services
EE Minibuses offers a wide range of transportation services in both the private and public sector. With our fleet of Minibuses and Coaches we
operate from the East London and Essex and our services cover a diverse area in and around London, Essex and Kent.
Fully insured vehicles

We have a large fleet of vehicles, that includes 6 seater to 32 seater minibuses and coaches.

Corporate Minibuses

We are perfectly placed to drive you to your office. Perfect for Meetings, business tours.

Airport Transfers

Travel in comfort, with proper safety to any London Airport. On-time Arrival and Departure.

Cost-effective & On-time Service

We don't believe in charging lot of money and adding hidden costs. We want to be common people's transporter

6-32 Seater Minibuses

We offer economical yet high performance 6-32 Seater Minibuses along with cheap rates. Sit back and Enjoy the ride

Well spoken & Clean licensed drivers

All our staff is trained and well mannered. They understand that you are on a trip and they make sure you get the best out of it
OUR FLEET
Executive Minibuses to our Party Buses to choose from for any occasion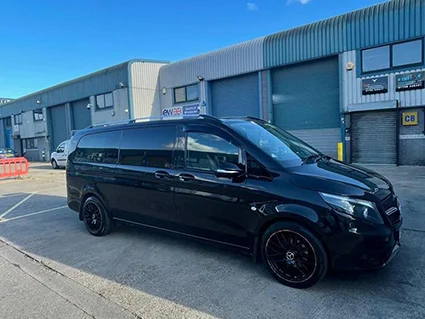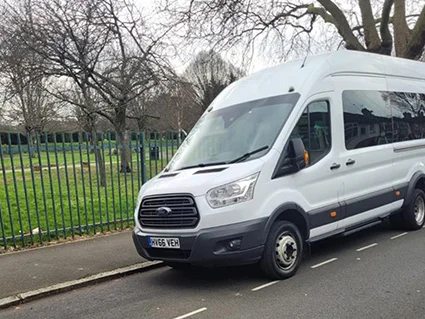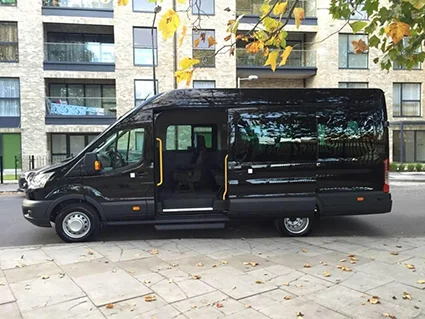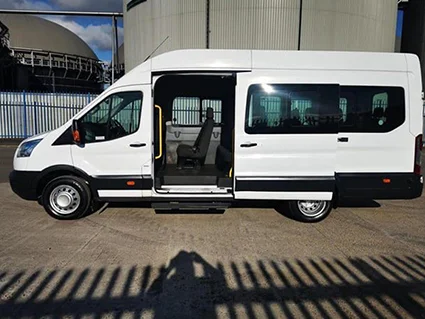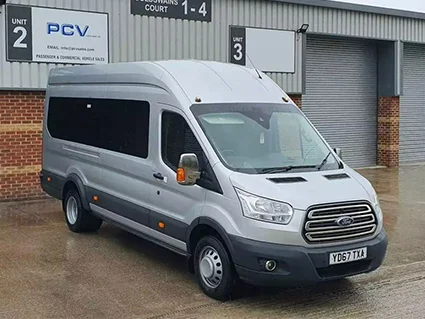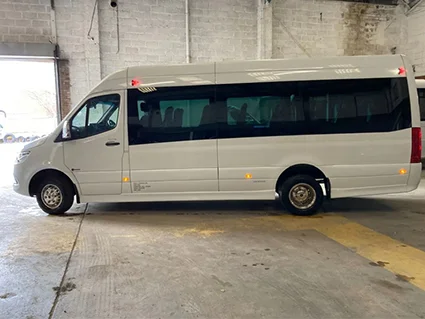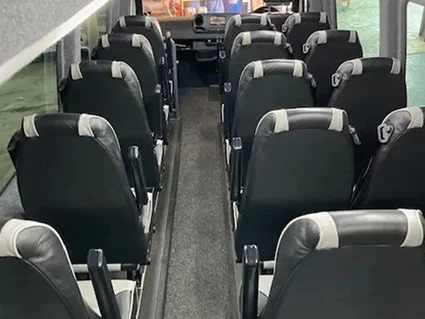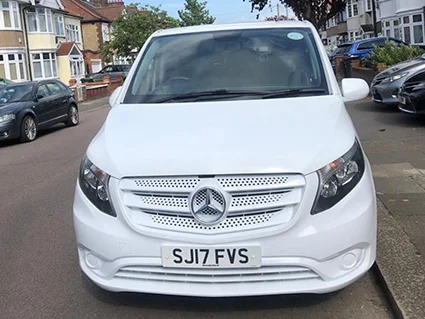 About the areas which Kent Minibus hire service caters to:
From London to entire UK, we have grown in our geographical size and we continue to strive and further grow. Currently, in Kent we cater to Ashford, Dover, Seven Oaks, Swale, Medway, Thanet, Shepway, Tonbridge, Tunbridge wells, Maidstone, Gravesham, Canterbury and Dartford. Ashford is a beautiful town that lies in the county of Kent on the River Great Stour. It has been a market town ever since the 13th century and today stands as a communication hub. Visit Saint Mary's parish Church and the St. Georges Square near the Town center where lies the Mk.IV tank built and used during the First World War. The tank was given to the town for their war efforts. Apart from all of this, there is also the Ashford Green Corridor which is a stunning linear park along the two most important rivers that run through the town. Minibus hire at Kent also offers its services at Dover which is a major ferry port in South East England. This small town in Kent has three museums that are the main Dover Museum, Dover Transport Museum and the Roman painted house. Then, you can use the minibus hire at Kent at Sevenoaks as well. Here you explore the Knole house, Riverhill house and gardens etc. Coach hire at Kent also offers services at Tonbridge and Tunbridge wells. Former is most well-known for its educational establishments like the Tonbridge School. Royal Tunbridge, on the other hand is the large town in West part of Kent. It is one of the most popular tourist destination, known for The Pantiles, Chalybeate spring, Calverley Grounds, Grosvenor Recreation Ground and Salomons Museum etc. There is much to see here and enjoy while you walk around in the lap of nature at various parks that are present here. Amongst others, minibus hire at Kent also serves Canterbury which is the historic English cathedral city. It is one of the most visited cities in the entire UK and is known for structures like St. Augustine's Abbey, Norman castle, St. Lawrence Ground which is the home of Kent County Cricket Club, Marlowe theatre etc. Maidstone, on the other hand is known as the Garden of England. You will also find Kent coach hire at Swale which is where the highest proportion of apple, pear, cherry, plum orchards is found. Medway is another small town in South East England where we offer our services. It is the home of Medway Park, Strand Leisure Park, Gillingham Ice Rink, John Nike Ski Centre, Splashes Leisure Center etc. Then there is Thanet, which is the north-eastern tip of Kent which is beautifully surrounded from three sides by the sea. Another area where we cater in Kent is Shepway which has one of the Victorian streets that intermingles with apartment blocks. Further, with Kent minibus hire you can also go around Dartford which lies in the magnificent valley of River Darent. It includes the Parish Church and Holy Trinity which is a 9th century Saxon structure. At Kent there is so much for one to experience and with Kent minibus hire, you can explore all of this with ease because we offer services that are absolutely extravagant but our prices aren't. Our services are designed to fit every pocket!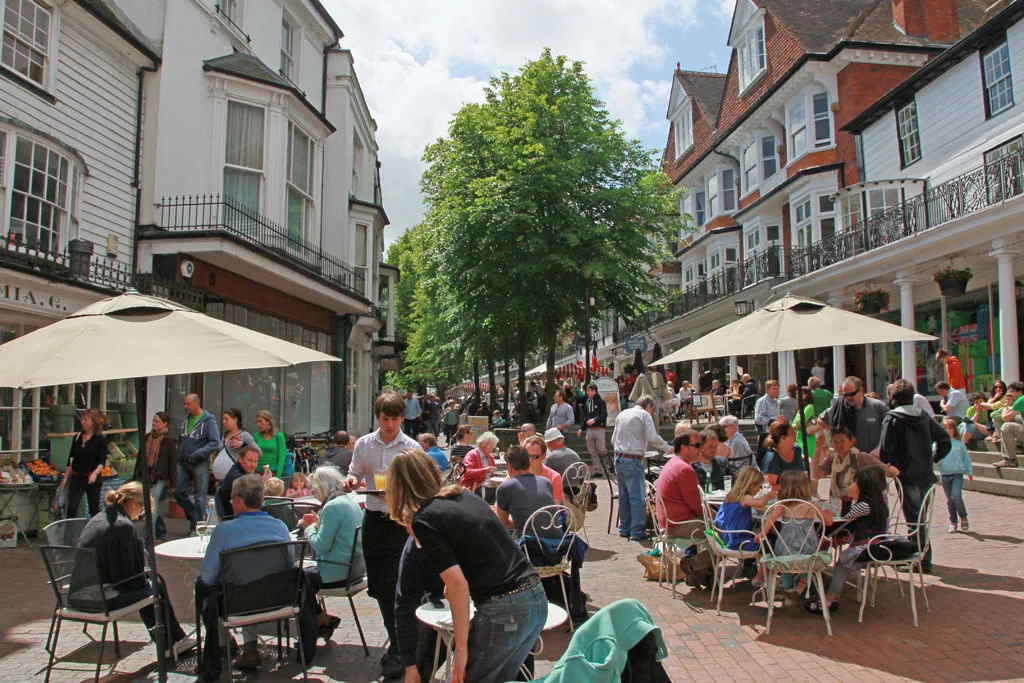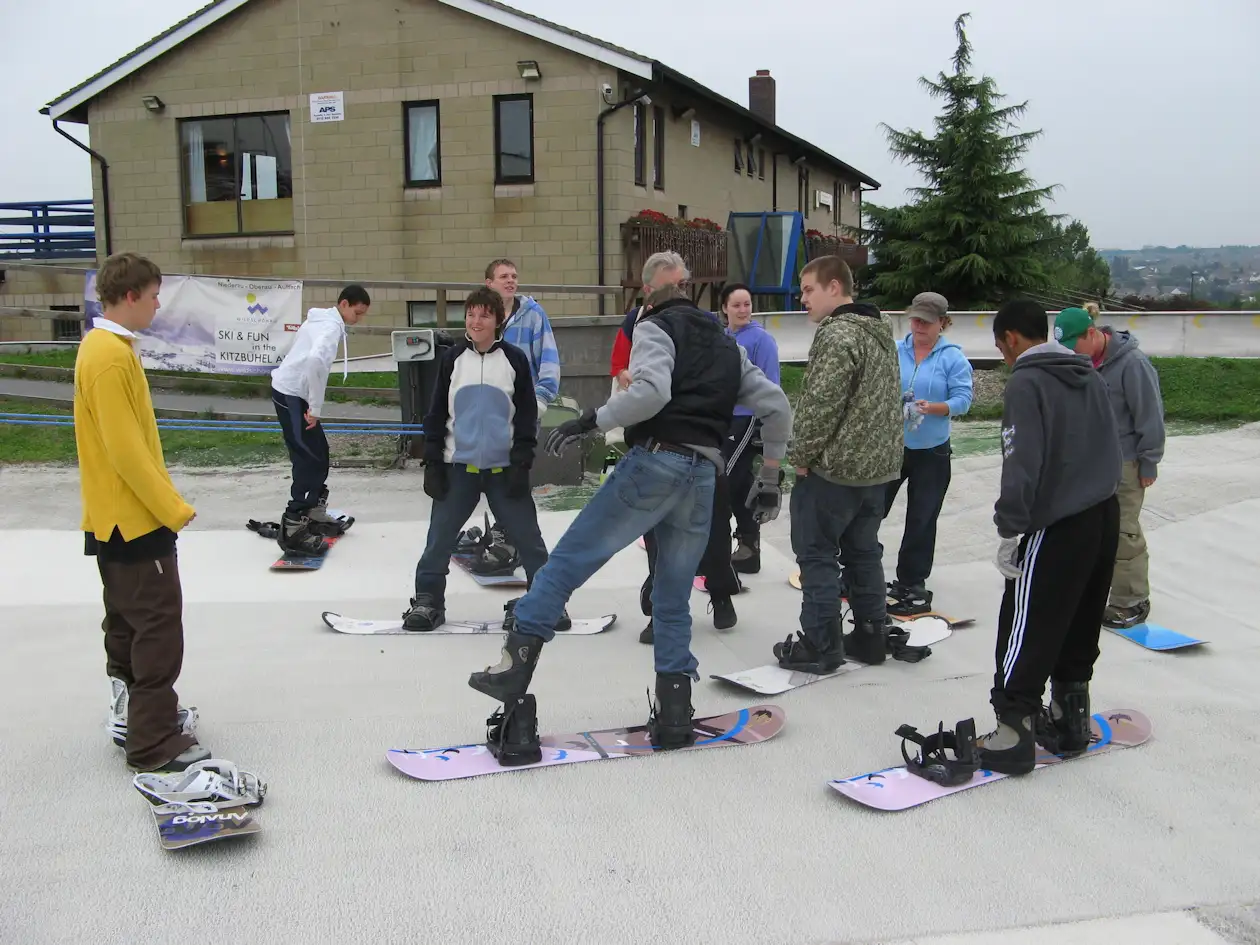 FAQ's
Yes. We take a small holding deposit of 20% of your booking price to confirm your booking and against any last minute cancellations/damage/cleaning of our buses. The hirer is responsible for the condition of the bus and it is YOUR deposit that will be refunded to you at the end of the night after the driver has checked the bus and everything is ok.
Yes. You can change details on the booking up to 24 hours before your event, these changes can only happen if we are able to fit them in with the timetable on that night. There is no extra charge provided it can be done.
booking (hirer) is responsible in regards to the condition the bus is left in and whether their deposit will be refunded.
With a large fleet of minibuses and coaches it is very rare we are late to any of our bookings. However due to any circumstances uncontrollable by us such as road closures/ diversions/traffic etc… we will always keep you updated on the estimated times for your bus to arrive.
We have a large fleet of minibuses,mini-coaches,coaches and this enables us to vary our timetables vastly. So if we have multiple bookings on the same night this acts in favour for you as we can reduce prices to ensure getting that bus optimised for the evening. As there is nothing worse than a bus coming back half the journey empty!