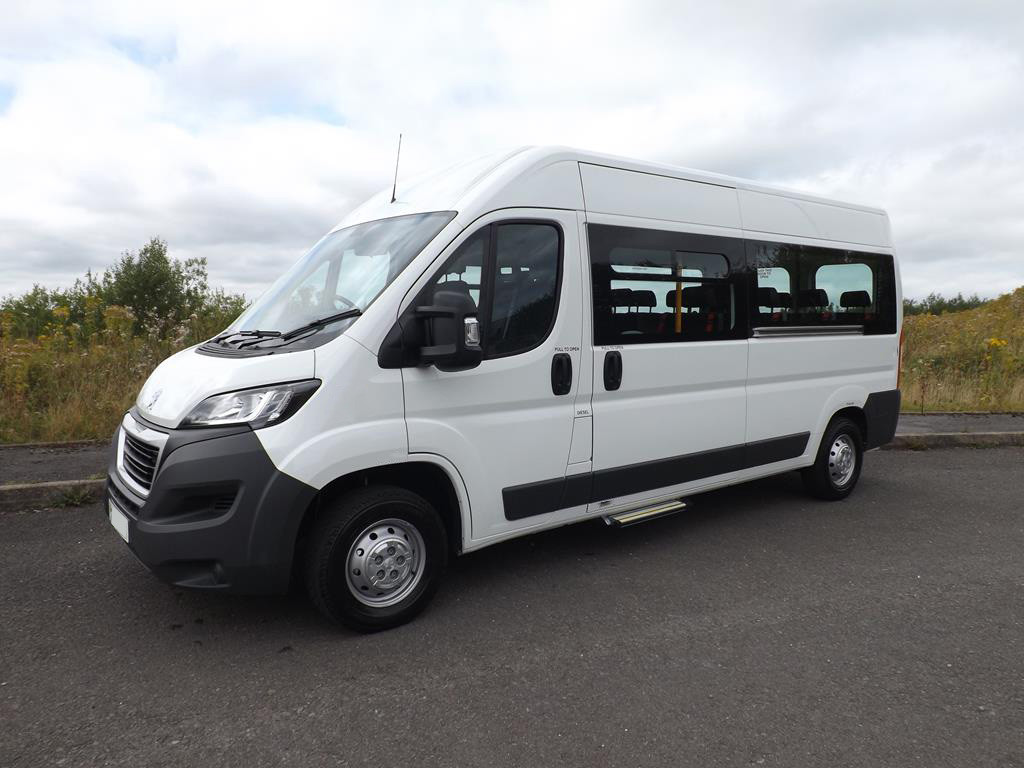 Minibus or Coach: Which One Should You Hire
There are several options available in the market regarding group transportation in Kent. Each option is unique to meet certain needs and preferences. From our experience at Minibus Hire Kent, people experience major confusion regarding hiring minuses and coaches. Despite their similarities, distinct differences can influence your choice and travel experience.
In this comprehensive article, we will explore the characteristics of minibus and coaches. By highlighting their advantages, we believe you can make a more informed and precise decision to suit your travel needs. So, you can make an efficient decision whether you are planning a family outing, corporate event, festival trip, out-station travel or a school trip in Kent. So, let's dive into the world of minibuses and coaches without delay.
What are Minibuses?
Minibuses are a mini marvel. They are a perfect ride for small groups of 8 to 30 passengers. Their compactness enables effortless transportation through city streets and narrow corners, making them best for urban group adventures. Additionally, minibuses usually come packed with comfortable amenities. Air conditioning, plush seats, ample legroom and entertainment systems are benefits you can expect when hiring a minibus. If you want to explore an off-beaten path, minibuses are your go-to. Not only can you enjoy the thrill of exploring, but you can be present with your group at the same time.
Minibuses are a go-to option for school trips, regular inter-city corporate events and group outings.
What are Coaches?
Also known as motor coaches and tour buses, coaches can be seen as larger minibus variants. They offer top-notch amenities and roomier interiors than a minibus. When hiring a coach for travel purposes, you can expect entertainment services, broader moving space and even onboard restrooms. Coaches are the epitome of comfort and amenities one can have when travelling by road. When it comes to luggage, you can pack your hearts in as they have ample space to store your essentials. Furthermore, their build allows for a smooth ride even on bumpy roads, ensuring the safety of any fragile luggage on board.
Coaches are a go-to for any grand trip with friends and family. Furthermore, they are also preferred for sightseeing tours, long road trips and corporate journeys.
Benefits of a Minibus Hire
Budget Bliss: Minibuses offer the opportunity to save by splitting costs among your groups. This makes minibus rentals cheaper than any other means of transport. Not only for you, minibus means cost-effective and affordable travel for everyone.
Space for Everything: Planning a camping trip or a getaway> Have a lot of adventure gear to carry? No worries, with minibuses, you get more than enough storage space. Additionally, you can even add a trailer to it if you desire.
Flexibility: With minibuses, you can exercise your freedom like your own vehicle. Change plans, add spontaneous stops, detour or visit a village; their compact size and comfort let you enjoy the journey at your own pace.
Hassle-Free Booking: Hiring a minibus is a breeze. With Minibus Hire Kent, you get a reputed company and the best deals on your budget. Our luxurious minibuses fleet is ready to assist you in all your journeys. So, embrace the joy of togetherness, fun and savings with Minibus Hire Kent.
Benefits of Hiring a Coach
Luxury at every Glance: Coaches are designed to cater to comfort and luxury. Amenities like entertainment systems, air conditioning at every seat, in-bus wifi, and climate control are always available. Furthermore, coaches also have noise-cancelling windows that let you enjoy in style and comfort, free from any disturbances.
No destination is too far: Bid farewell to complicated public transportation with coach hires. Coaches are designed to carry large groups over long distances. You can simply board the coach and relax until you reach your destination.
Cost-Effective: Regarding the number of passengers, the overall cost of coach hires is the lowest per person. Coaches eliminate the need to book multiple vehicles. Additionally, it also gives a decent mileage, saving your cost on fuel.
Eco-Friendly: Furthermore, a 53-seater coach is equivalent to 13 cars on the road. Not only does it saves cost, but it also promotes a healthy environment. Due to the latest government policies, all the newly manufactured coaches are designed to complement eco-friendly functioning.