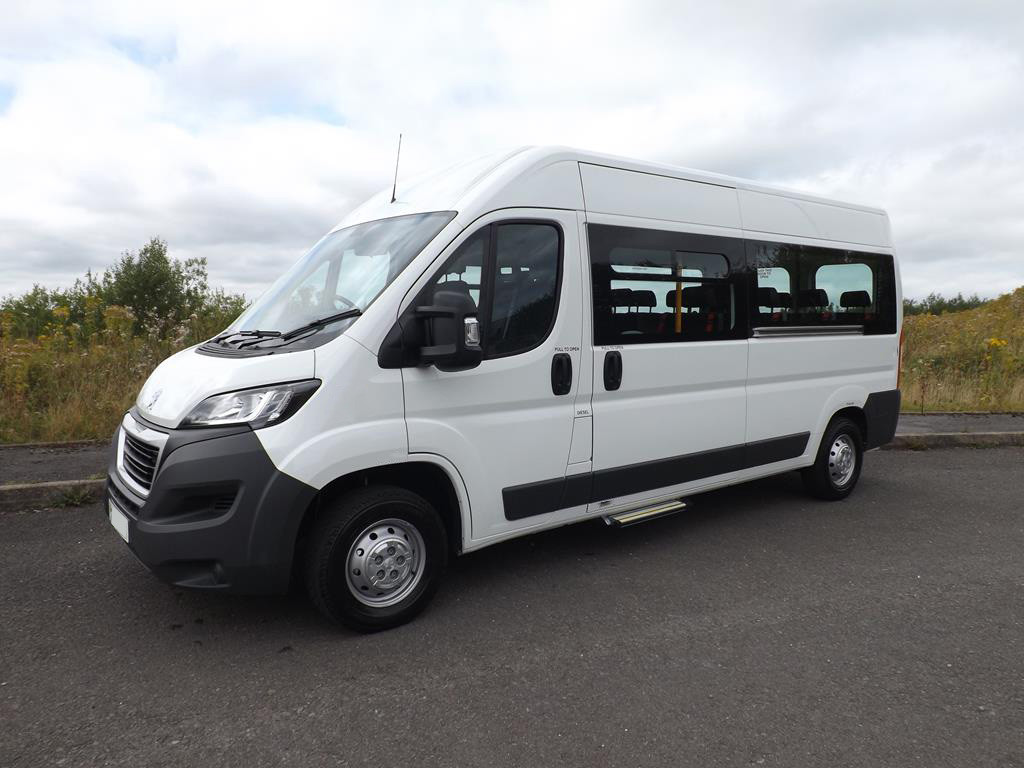 Why Do Schools Prefer Minibuses For Safety?
We all have seen minibuses on the roads and have been in one multiple time. They are widely used and vastly preferred by people around us. Be it by organizations, businesses, or for personal use. One common medium minibuses are used for school-related operations and events. More than 40 percent of schools in the UK rely on minibuses to fulfill their daily commuting requirements. A huge testament to their continued use of them can be safety, their size, and the number of passengers they can service in a single go. Their compact yet resourceful size makes them more efficient than buses to swift through the traffic or sways in almost every part of the city. Along with that, they are designed to be comfortable and have enough space inside to easily cater to anywhere from 16-30 students or teachers. Minibuses are indeed, major assets in the smooth functioning of educational institutions within the UK.
Many schools have their own line of minibuses to cater to their students and teachers, this gives them accessibility for sudden outings, ease during time changes, and more control. Despite these facts, not all schools choose to invest in purchasing minibuses for their institutions. This is because of the mandatory paperwork that comes along with it. There are chores related to permits, official assessments, and vehicle maintenance that are essential to ensure complete harmony. Also, let's not forget about the driving professional and to always keep their licence and training in check with the current times. These tasks at hand can not only take up more of the valuable time of the institution but also increase the expenditure as it would require hiring more staff. This is where kent Minibus Hire comes in. We are the solution for all your minibus needs and desires; we love to empower educational institutions so that the only thing they have to focus is on education.
With Kent Minibus Hire, you do not have to worry about permits and the regular maintenance fees of the vehicles. We have a dedicated team to monitor these factors for all our vehicles. Additionally, we constantly update our permits and other official documents to always stay up and running. Along with a wide array of minibuses, we have a team of professionals who are licenced in catering minibuses for your use.
When leasing from the leaders in the minibus rental field, like Kent Minibus Hire, the quality of the vehicles can be trusted to always stay intact. This is due to the daily and hourly use of our vehicles. As a school premise, the necessity to purchase multiple minibuses for students and teachers vanishes as you give us the opportunity to serve you. Along with that, the cost of investing in bigger minibuses for annual or quarterly school events decreases hugely. When looking at numbers, it can take up to 3 years or more to fully recover the cost of a minibus on a schooling front; depending upon the maintenance cost of the vehicle. The time can increase if professional drivers are hired.
When renting or hiring a minibus for school operations, can quickly save more than 80 percent of the cost for the organization. At Kent Minibus Hire, we have many options and variants of minibuses for you to choose from. This can come in handy for you during the days when more or few than usual students need transportation; giving you more room and flexibility to cut your costing. For annual events, school picnics, or outings, our line of bigger minibuses can be exercised. By the rental method, not only the organization but also the parents of the students will be at ease as it would demand low transportation fees when compared to the initial situation.